Why should you Sponsor or Exhibit at AAIR 2016?
A wide variety of promotional opportunities are available to keep your company's name "front and centre" in the minds of the forum attendees, before, during and after their forum experience. Select from specific sponsorship packages or pick out an advertising opportunity or exhibition space.
Personal contact – The best way to build and maintain relationships with your target market. In a world of electronic marketing, stand out from the crowd and put a face to your brand and build your customer base.
Networking – Meet and speak with symposium delegates in a relaxed yet informative environment during the event.
Education – Learn what's happening now in the Membrane Science & Technology industry and how you can be part of it.
Presence – Show your commitment to the sector and support the community that supports your business.
Buzz – With your target market all in the one place so there's no better place to make a splash and launch a new product, service or marketing campaign.
Leads – With the cost of business acquisition on the rise, exhibiting provides you with the opportunity to secure successful leads in one location.
Sales – Demonstrate new products or equipment or promote new services. The hands-on approach to sales is often the most powerful!
Here's your next step
To find out information regarding the various sponsorship and exhibition opportunities available at the Forum, please contact;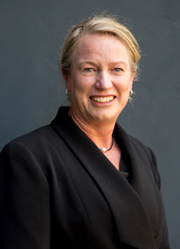 Sandra Pitt
Sponsorship Manager
Leishman Associates
P: 03 6234 7844
E: sandra@laevents.com.au