Keynote speaker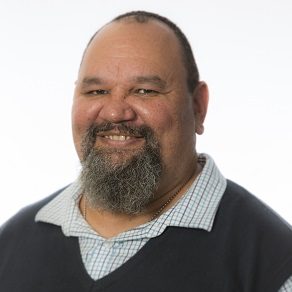 Professor Adrian Miller
Pro Vice-Chancellor Indigenous Leadership, Charles Darwin University
Adrian is of the Jirrbal people of North Queensland and is the Pro Vice Chancellor Indigenous Leadership at Charles Darwin University. His previous appointments include Academic Director of Indigenous Education and Research and Professor of Indigenous Research at Griffith University, Professor and Head of School at Southern Cross University, Founding Head of the Department of Indigenous Studies at Macquarie University and Deputy Head of School at James Cook University. During the past 22 years in higher education, his experience has been in management, leadership, academic program development, teaching and research. He has held Professorial adjunct appointments at 3 Australian universities and has made significant contributions to Indigenous health and education. Professor Miller has a research track record in competitive grants with both the Australian Research Council (ARC) and National Health and Medical Research Council (NHMRC) grant schemes totalling over $10M. He has a strong interest in applied and translational research and twice been awarded Australian College of Educators Teaching Award. Professor Miller's strong leadership experience, his proven capacity for achieving positive outcomes for Indigenous communities in health and education, his capacity building work for Indigenous scholars, his Indigenous health and wellbeing research focus, and track record of grant reviewing and successful grant applications, and of working collaboratively across government, community and academic sectors. The highly collaborative manner in which he has undertaken research has contributed to intellectual and methodological developments in health and education fields.
Research Impact
Professor Miller's major research impact has been in the redrafting the National Pandemic Influenza Plan to prioritise Indigenous communities and raising the profile Strongyloidiasis as a notifiable disease. Professor Miller's collaboration with the Doherty Institute in H7N9 work was highly commended by Indigenous and non-Indigenous media reports internationally and by a letter from Dr Jeannette Young, Chief Health Officer. "Your involvement with research surrounding pandemic influenza including 'Pre-existing CD8+ T-cell immunity to the H7N9 influenza A virus varies across ethnicities' and 'Influenza studies with Aboriginal & Torres Strait Islander communities' provides insight into the unique vulnerability of Aboriginal and Torres Strait Islander people and also into appropriate and feasible risk reduction strategies to reduce the impact of pandemic influenza".
Invited Speaker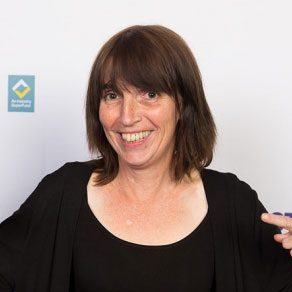 Sarah Brown
CEO, Western Desert Nganampa Walytja Palyantjaku Tjutaku Aboriginal Corporation (WDNWPT)
Sarah Brown is the CEO of WDNWPT and has been helping the Indigenous Directors to run the organisation since its inception 15 years ago.
Sarah holds a Master of Nursing, a Graduate Diploma in Aboriginal Education and a Grad dip in Health Service Management. Prior to joining WDNWPT, she was as a remote area nurse and university lecturer. Earlier this year she was awarded the Australian 'Nurse of the Year' honour by HESTA.
Sarah is passionate about indigenous health, community development and the governance of community organisations. She enjoys sharing her work with the community and is inspired by good news stories every day. She paints and has exhibitions in Australia and overseas and has 3 kids.