WELCOME
Welcome to the 2016 Annual AAIR Forum which is being held in beautiful beachside Coogee, NSW, Australia. The 2016 Forum: Bridging Data and Decisions, is being held over two days on the 15th and 16th of November, with a welcome reception, pre-forum workshops and special interest groups to be run on Monday, 14th November 2016. Only 20 minutes from the Sydney CBD and Sydney airport, Crowne Plaza Coogee is a convenient and ideal location for this year's event where AAIR guests will enjoy a beautiful beach side setting away from the hustle of the city.
We will hear from specialists across Australasia who will focus on the various topics that fall under the banner of institutional research including: business intelligence and analytics; compliance and government reporting; informing learning and teaching through evaluation and surveys; planning, policy and positioning plus many more sub themes.
This year's special interest groups will be run on the day prior to the forum, in addition to workshops so that those with a particular interest in these topics can elect to attend an extra day.
We look forward to welcoming our valued sponsors who continue to support the event, many of whom continue to participate in sessions and really are part of the fabric of the AAIR Fora. Over many years, these sponsors have been assisting IR staff to develop their services through technological solutions or other forms of assistance. Take the opportunity to speak with these vendors as often they're working closely with many of your colleagues in other institutions.
Now in its 27th year, the Forum is the leading event for those working in institutional research and we anticipate a fantastic program which will be supported by the many institutions across Australasia.
Join us in Coogee where we'll be Bridging Data and Decisions at the AAIR Annual Forum!
Dave Marr
President, AAIR.

Our Sponsors
Platinum Sponsor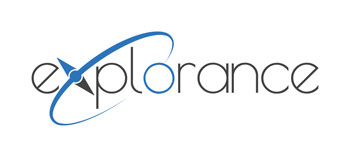 | | |
| --- | --- |
| TBA | SIGs |
| TBA | Pre Forum Workshop |
| TBA | Welcome Reception |
| | |
| --- | --- |
| TBA | Forum Sessions |
| TBA | Forum Dinner |
| | |
| --- | --- |
| TBA | Forum Sessions |
| TBA | Forum Close |
Attending the Forum?
Let your colleagues know you are participating in the Forum. Download one of the below buttons and include it on your email signature or website, with a link to www.aairforum.com.au